Upcoming Events
Sorry, no public events coming up. I'm focusing on birthday parties, day cares and other private events for now. Check back here soon!
---
Past Performances
---

Place: San Francisco Jewish Community Center
Date: Sunday, September 26, 2010
Sukkot is the Jewish harvest celebration. Many families build a sukkah, a small temporary house, and throughout the seven days of Sukkot, live, eat and even sleep in the sukkah. (More information about Sukkot. More information about Harvest Festivals.) The San Francisco Jewish Community Center held a Family Fun day aimed at kids and their familys, including arts and crafts and various activities -- and me telling stories under an indoor sukkah in the Pottruck Family Atrium. I told stories of Sukkot itself, and other stories relating to harvest themes from around the world.
Nice group of people on Sunday September 26th: some kids, some adults, some in the official audience, some listening in from the little cafe in the atrium where they set me up to tell. Here are a few highlights:
I started with a Sukkot story, since this was after all an event for Sukkot (the Jewish harvest festival). Basic plot: a charitable man gives away his last ten shekels, so he gathers up leftover etrogim (citrons, which are part of the Sukkot celebration).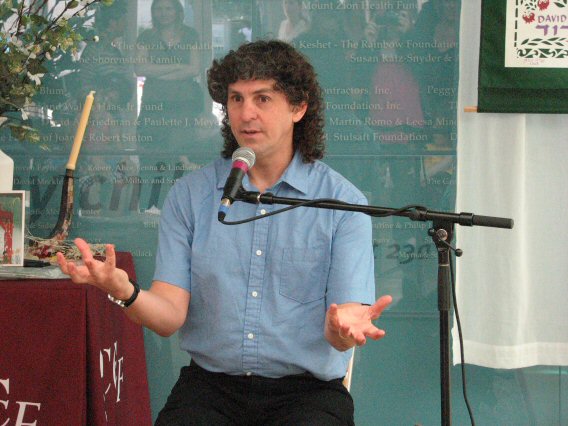 He takes them to another country. When he gets there. soldiers stop him: what do you have in that bag?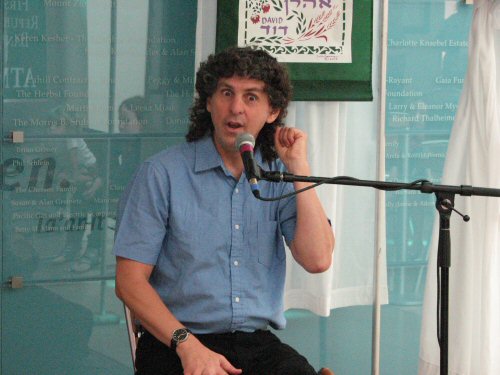 When they find out he has etrogim, they haul him to the palace. You see, the king is very sick. And the one thing which will make him well? Etrogim. The man is rewarded richly, goes home and lives happily ever after. This is historically valid, by the way: citrons were used for medicinal purposes in the past.
Then I pulled out my puppets, since this event was aimed at littler kids. I did The Little Red Hen...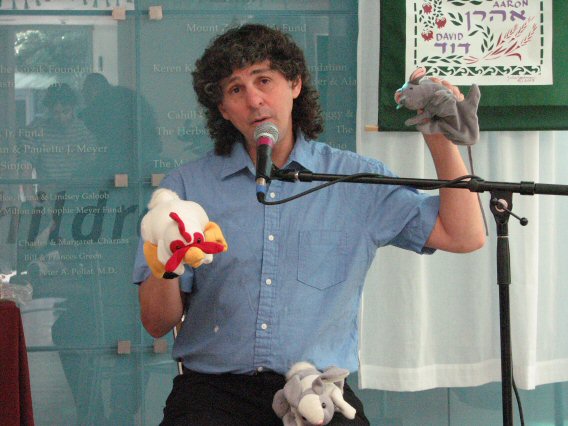 and had the kids help plant, harvest and thresh and winnow the wheat (yes, we acted out threshing and winnowing -- you do know those words don't you? Threshing is beating the wheat with sticks to open the papery covers and winnowing is throwing it into the air to let the wind blow away the chaff).
Other harvest-themed stories included The Jade Rabbit, which is told as part of the Chinese Moon Festival, Paul Bunyan's Harvest (his corn grows tall)...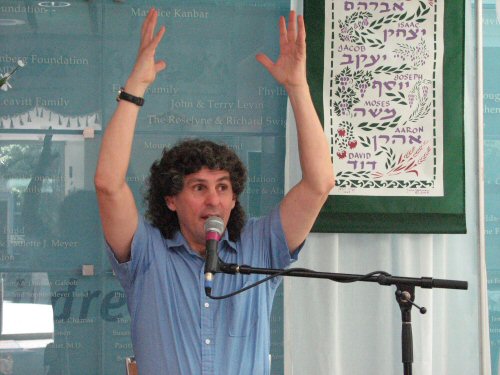 ... and I told The Troll Outwitted (here's the farmer outthinking the troll)...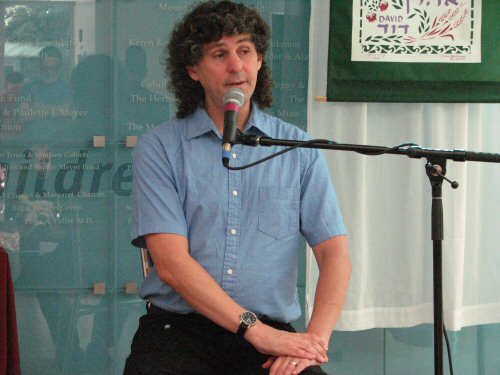 I also had to do a story with my favorite puppets, Willy and Francesca the Flying Squirrel, where Willy eats a magic nut which grants him any wish. He wishes he could fly like Francesca...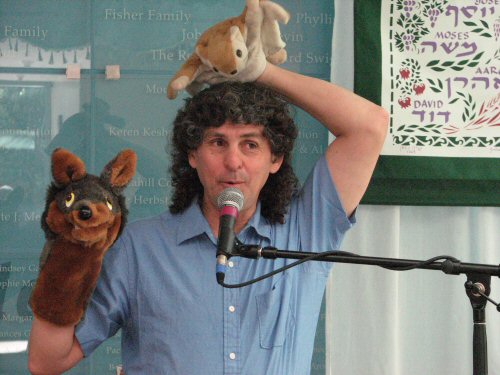 ..and he can!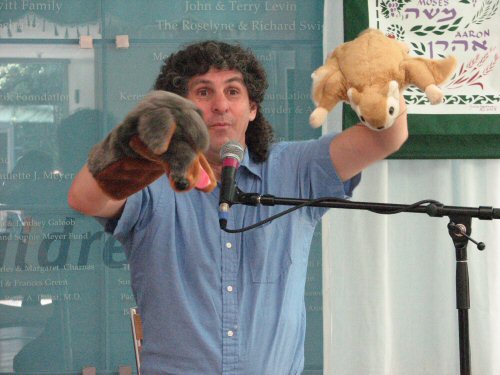 But then he wishes Mommy Wolf would turn into a chicken...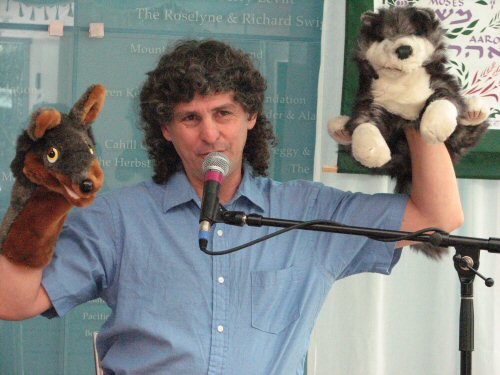 ..and she does! Uh oh!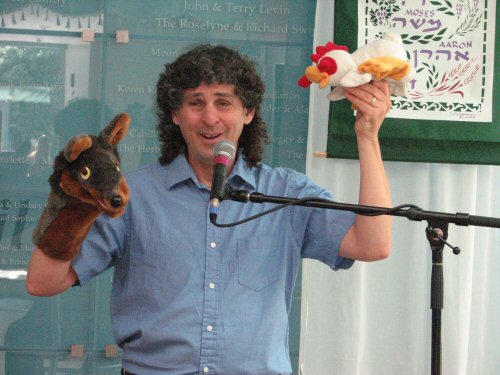 ---
All site content © 2011, Michael Litzky